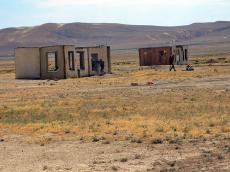 AZERTAC

NATO Evaluation Level 2 (NEL-2) of infantry battalion of Azerbaijan Armed Forces held within the framework of NATO Operational Capabilities Concept (OCC) program in Garaheybat Training Centre has ended.

According to Azerbaijan`s Ministry of Defense, approximately 700 military personnel, 80 military vehicles and 4 helicopters were involved in the field exercise.

''The evaluation was conducted by the multinational evaluation team and monitored by NATO Monitor Team representing Allied Land Command,'' the ministry said.